Take your loyalty system to the next level by introducing digital, cardless loyalty.
Our bespoke app is designed to compliment your rewards system by either replacing physical loyalty cards or providing your customers with the option to link their existing physical loyalty card. It is branded to your business, working alongside your Loyalty Pro system as a digital loyalty card. This allows customers to track, collect, earn and redeem points and vouchers via their mobile.
Your app will also provide you with a marketing tool, allowing you to send marketing direct messages to your customer ensuring you are GDPR compliant.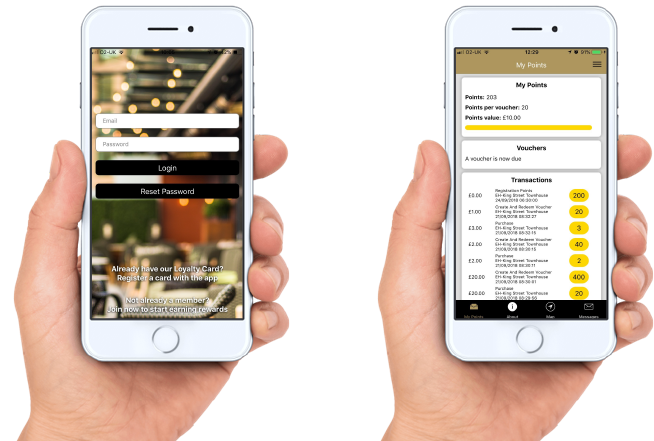 Loyalty Pro app features;
Branded to your business
Ability for customers to change their details
Display of customer's points and rewards they have earned with you
Digital vouchers for customers to redeem in store
Virtual map displaying all your business' sites and venues
Marketing messages from you to your customers
It's clear that combining millennials' love of technology with their affinity for loyalty schemes is something that businesses should take into account – indicating the clear importance of apps. According to Aruba, 66.3% of millennials indicate that they are more likely to shop from stores where they are part of a loyalty program. Coupled with the fact that 92% of millennials own smartphones, this creates a huge opportunity for businesses to utilise app technology effectively.