EXPERTS IN TRADE/ B2B LOYALTY SYSTEMS

Improve footfall – Increase sales & profits – Understand client behaviour – Retain client relationships – Target loyal clients – GDPR compliant
Loyalty Pro can successfully supply the loyalty systems to trade or B2B businesses. Powerful, flexible and easy to use, our systems have been designed to revitalise the customer experience, whilst also helping to improve footfall, turnover and profits. We can tailor the system to any business requirements and provide you with all the training and support necessary.
Our systems can help you incentivise and reward buyers of your products direct, provide you with databases of purchasers to market to, increase spend and retention of customers and promote your products on the retail counters.
As leaders in B2B loyalty schemes, our bespoke systems help encourage repeat spend and offer special features designed to benefit both employers and employees. The sophisticated and flexible systems can be tailored to meet specific business requirements and are suitable for national or local businesses of all sizes.
Ceramic Tile Distributors

Ceramic Tile Distributors (CTD) specialises in sourcing and supplying a vast range of high-quality tile designs to all sectors of the interior and architectural market, with over 100 showrooms and trade centres across the country. CTD Trade is focused on the needs of the customers, offering an extensive product portfolio, and prides itself on its unrivalled service level.
The Challenge
With a large network of stores across the country, the company wanted a robust loyalty system that would fully engage with their trade customers. CTD wanted to encourage businesses to continue spending with them, to engage with trade customers and reward them for their loyalty. They approached Loyalty Pro as their existing scheme was limited in function and did not come with managed support.
Shirley Holland, Marketing Manager of the CTD Group, said: "Loyalty is important to us as a business, not because we expect our customers to be 100 per cent loyal to us, but because we want to be loyal to our customers. It's why we feel that our Trade Loyalty Card is the best out there in our industry."
Our Solution
We built a bespoke loyalty scheme for CTD which they called 'Get more for your money' and provided each store with a tablet, tablet stand, card readers, security equipment and MIFI communications.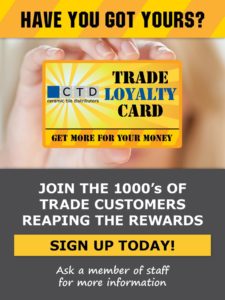 The company required a number of bespoke features including additional fields to be added to the registration screen on the tablet and a signature strip on the card to allow trace account value to be written onto it. We created a special type of voucher to facilitate redemption via either CTD or Love2shop high street vouchers. We also incorporated an extra bonus voucher for new card holders and offered cardholders a monthly statement to their registered email address.
Our system has been implemented in all 99 stores and the loyalty card is promoted on the trade page of their website.
Sign up is quick and easy in store, with excellent back office support and remote control training in place. Customers get advance notice of offers and events as well as a point for every £1 they spend. Every time they reach 1000 points they receive a £10 voucher. Many customers save their points and spend them in one go at Christmas.
Our system is so flexible that we can bolt on additional enhancements remotely. For example, we recently incorporated an extra bonus voucher for new card holders, made it possible for till transactions to be integrated using overnight processing, and can now offer card holders a monthly statement to their registered email address.
In May 2019 we upgraded CTD to a bespoke Trade Loyalty Portal that allows their staff to process new registrations, update Trader's details, produce internal & external vouchers, and handle their referral scheme. The new system was integrated seamlessly into their existing counter equipment.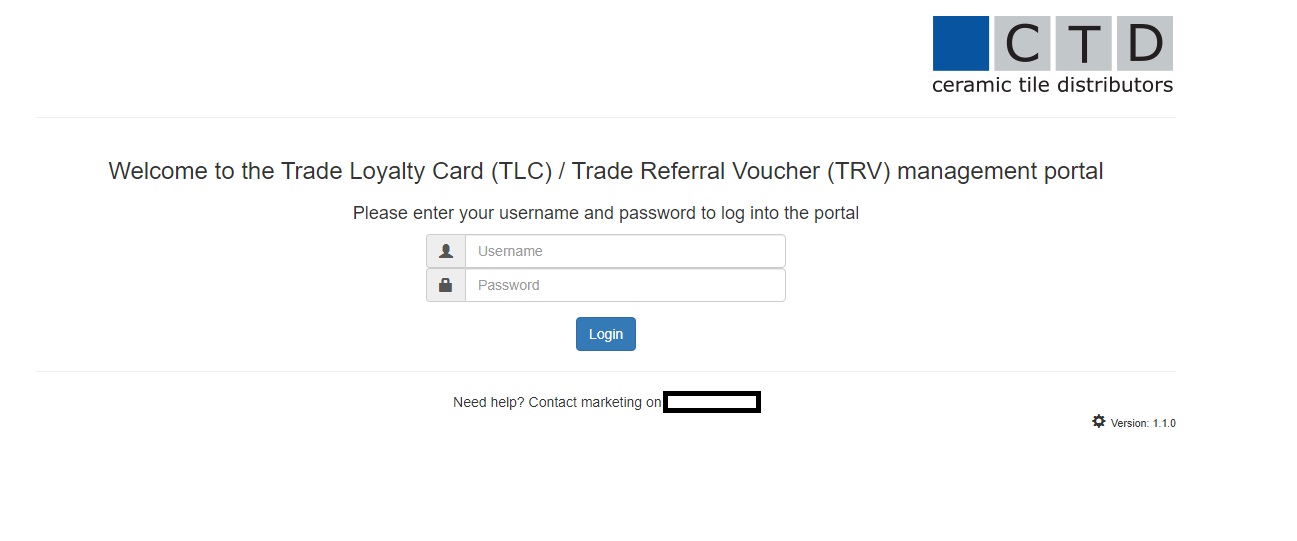 The Impact
Since its inception, our loyalty system has processed over 1.6 million loyalty purchases for CTD with a value exceeding £154 million.
Shirley Holland said: "Almost 60 per cent of our trade customers have our loyalty card and it's a fantastic tool for us to keep in touch with them. We email them point statements and exclusive offers, and we've found that our open rate is way above industry average because they trust us to send them genuine offers which are exclusive to them.
"The system is simple and easy to use with excellent back office support, which is really important when dealing with our staff and customers. It's also flexible and can move with our business. This is crucial because we want to be aware of our customers' demands quickly and we need a system that can keep pace with us.
"Our staff see the benefits of our trade loyalty card and are completely behind it. There's even gentle rivalry between stores to see which has the most people signed up."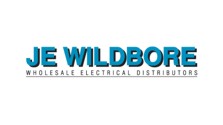 J.E. Wildbore is an electrical wholesale business based in Oldham and many of its customers are electricians working for larger businesses.
One of the biggest challenges with J.E. Wildbore was to come up with an effective way to incentive the customers in a way that would benefit the individuals rather than their company and vouchers could only be redeemed against electrical items.
As a solution we have implemented the use of Amazon vouchers. At the end of every month customer's points get converted into Amazon vouchers and emailed to J.E.Wildbore for auditing and authorisation.
Once authorised the amazon vouchers are emailed direct to the card holders at their registered address.
The beauty of using Amazon is that they sell variety of products, which makes the voucher almost as flexible as cash and the vouchers are valid for 1 year from the issue date.
Undoubtedly J.E Wildbore provided Loyalty Pro with some new challenges when it came to rewards.
Loyalty Pro monitor the usage of the vouchers via the Amazon website, which holds statuses as to whether vouchers have been redeemed or not. We send reminders, and re-issue vouchers where needed. As part of the managed service we even supply posters for use in store with a table showing who has accrued the most points.
Mark Hadfield, manager of J.E. Wildbore commented – "The innovative approach that Loyalty Pro have taken with us has brought real results in terms of our turnover".