EXPERTS IN LOYALTY SYSTEMS FOR MEMBERSHIP CLUBS

Improve footfall – Increase sales & profits – Understand customer behaviour – Retain customer relationships – Target loyal members – GDPR compliant 
Powerful, flexible and easy to use, our systems have been designed to revitalise the customer experience, whilst also helping businesses to improve footfall, turnover and profits.
As leaders in implementing membership club environments, our bespoke, fully customisable systems can be easily implemented into a membership club environment, whether to create an exclusivity for customers or to increase repeat footfall. We ensure that our system gives your access to all the key benefits.
Maidstone Harley-Davidson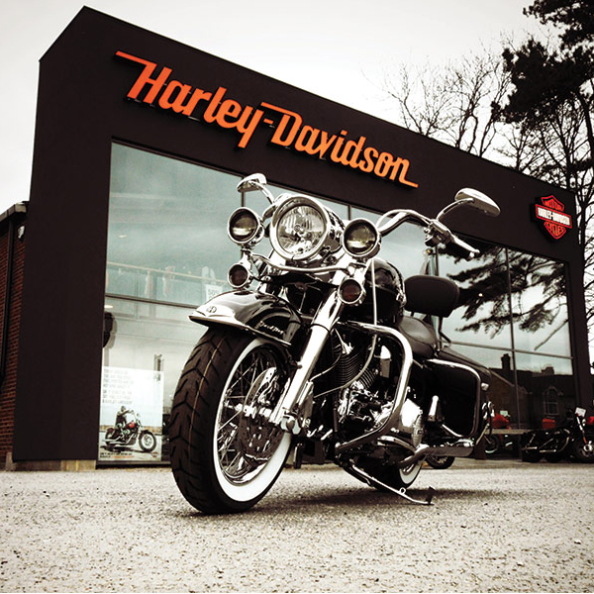 Maidstone Harley-Davidson is owned by independent family-run Laguna Motorcycles Ltd. Founded in the 1980s in Maidstone, Kent, the company has an excellent track record as a motorcycle dealer and prides itself on its great customer service and after sales care. As well as selling Harley-Davidson bikes and clothing and servicing bikes, customers are encouraged to visit for coffee and meet up with fellow riders.
The Challenge
"Loyalty is at the very heart of the Harley-Davidson spirit," said Mary Felgate, clothing specialist and bike administrator at Maidstone Harley Davidson and herself a Harley-Davidson rider for over 15 years. "We look out for one another and, as a brotherhood of riders, we're defined by the bond of mutual respect, support and trust. This is why loyalty is something we take seriously."
We started working with the company in late 2011 helping them to define loyalty and to shape a variety of loyalty card solutions which they could promote to their customers. They wanted to encourage new and existing customers to continue spending with them and to engage with, and reward customers for their loyalty. Finally, they wanted to create an exclusive, attractive and rewarding membership environment.
Our Solution
We listened to the team at Maidstone Harley-Davidson – who wanted to do something better than just offering a discount – and helped them to create their first Loyalty Card programme.
Their distinctive Black loyalty card for the shop gives 2 points for every £1 spent. Customers earn points when purchasing any casual clothing, riding gear, merchandise, bike parts, accessories, servicing and MOTs – as long as the item is not in the sale or discounted.
We also created a second Silver loyalty card which rewards customer spending in bike sales. Here, 3 points are awarded for every £1 spent.
A third 'Harvey Invicta' loyalty card was created for members of the Harley Owners Group (H.O.G.). Maidstone offers this enhanced loyalty card to all registered members of the group to earn greater points (5 for every £1) on their purchases. Customers simply present a valid H.O.G. membership card or number in store and are provided with their exclusive card, for which they make an annual charge.
The scheme is simple for customers to engage with and easy to set up. Staff at the store register customers on one of our two Wi-Fi enabled tablets, although they can sign up themselves via the website.
Points vouchers can be printed out or saved up and used against clothing, riding gear, bike parts and servicing.
Mary said: "The points can only be used in our Harley-Davidson branch so it's a great way of encouraging customer loyalty and driving repeat business. The cards have really helped us with our loyalty – people come back to us as a brand and a store."
The Impact
Over the last four years, our loyalty systems have helped Maidstone Harley-Davidson process over £1.44 million in loyalty transactions.
Mary Felgate said: "Customer loyalty is extremely important to us. We want our customers to feel welcome and to know that we want them to keep coming back. It's nice to be able to give them a card that they can use against future purchases and we have been surprised by how many people enjoy being able to build it up.
"We regularly have customers buying big ticket items and saving up their points so they can come back at a future date and get a free service with us – using their points to discount the price. Some people spend their points as they get them, others stockpile them. But they all love the concept.
"In fact, customers are often pleasantly surprised that they can even get points for using us for their parts, service and MOT. Unlike supermarkets and high street shops, we give more than just a few pennies each time they shop.
"And unlike a lot of supermarkets, we only issue vouchers when the customer wants to spend them, meaning that vouchers never get lost or expire.
"We also run special double loyalty card points promotions – or sometimes even triple – throughout the year. This can be a great opportunity to earn a big stack of points to save up and put towards something special in the future.
"I would say that about 95% of our customers sign up for a loyalty card once we've explained the benefits to them. It doesn't matter if they forget to bring their card to the store as we keep a record of their membership number on our system and can apply the loyalty points for them.
"When they come in the dealership we can update them on how many points they've got and what that equals. It doesn't take long for their points to build up.
"One customer comes in regularly asking about his points. In fact, he's happy to pay full price so he gets his full points allowance. He was saving up his points for his birthday so he could buy a new chrome wheel for his bike and wanted as many points as possible to put towards it.
"Getting points is a feel good factor – people find it exciting saving them up and then spending them.
"We are a very well-stocked store and we have regular customers coming each week for a chat, coffee and to meet with mates. It's very different to other stores – our customers are very passionate about the brand."