EXPERTS IN RETAIL LOYALTY SYSTEMS

Improve footfall – Increase sales & profits – Understand customer behaviour – Retain customer relationships – Target loyal customers – GDPR compliant
Powerful, flexible and easy to use, Loyalty Pro systems have been designed to revitalise the customer experience, whilst also helping retailers to improve footfall, turnover and profits in retail businesses. The system can be tailored to suit your business requirements and help you encourage customers to return and feel valued when spending with you.
As leaders in meeting the needs of ambitious retailers, our bespoke systems have been developed to help entice, excite and engage customers. The sophisticated and flexible systems can be tailored to meet specific business requirements and are suitable for retailers of all sizes, from national chains to local independants.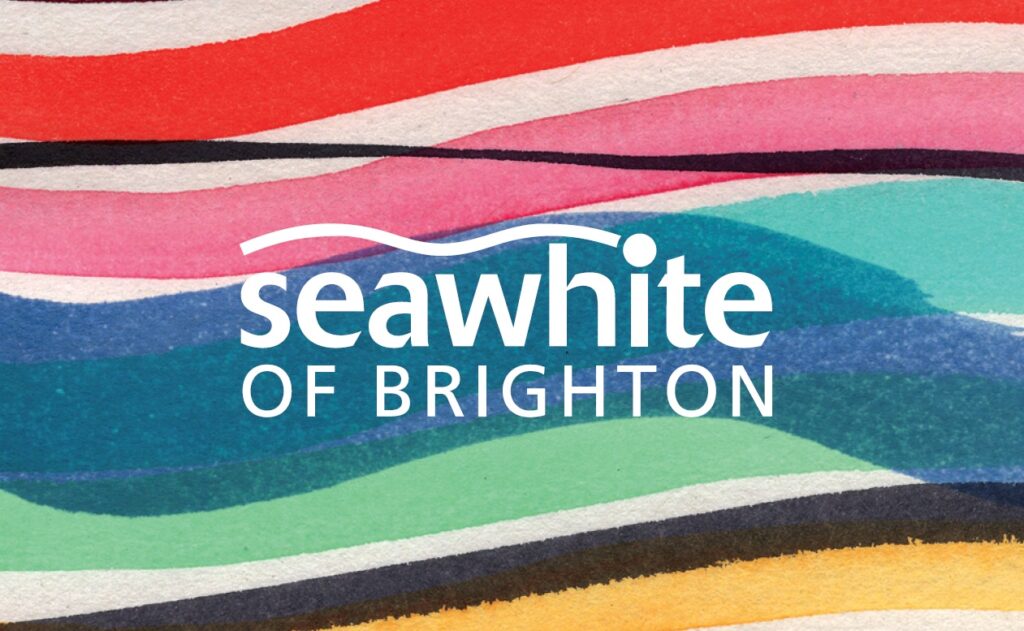 For more than 50 years Seawhite has been supplying the UK educational market. Their strong reputation has been developed through the use of innovative and quality products backed up by a personal, fast and efficient service. Products such as their sketchbooks and polyholdalls are now used in schools, colleges and retail shops throughout the UK, Europe and increasingly worldwide. Still a family business, the 50+ strong workforce has helped them achieve steady growth every year.
The Challenge
Shopper footfall across British high streets has been in a steady decline for a number of years which continues to have a huge impact on local independent shops, with the added uncertainty added by national lockdowns and changing of buyer behaviours.
In August 2021, Seawhite challenged Loyalty Pro to create a loyalty scheme to help them engage with their customers and reward them for their loyalty. They wanted to encourage customers to shop local and in store rather than online or with global corporate giants. Finally, they wanted to create an exclusive, attractive and rewarding membership environment.
Seawhite's retail manager Charlie Yates said: "insert quote here."
Our Solution
We listened and built a loyalty scheme for Seawhite, focusing on helping them to increase their customer interaction. We built a hybrid system with both a bespoke app and 1000 unique QR coded cards, which seamlessly migrate together allowing Seawhite to reach wide range of customer focus groups.
The cards are quick and easy for customers to sign up through the below app download links, on their bespoke customer portal website, or by using the in-store tablets through contactless scanning of their QR coded card. Once registered, customers can receive information on products relevant to them – based on their previous purchases – as well as a host of promotional offers.
To help them communicate with their customers, we also set them up with our marketing portal. This allows them to send emails, text messages and app notifications to targeted lists of customers based on their purchase history.
We handle all of the administration to ensure that the messages reach their intended targets in the most effective ways for them.
The Impact
Seawhite wanted to send monthly newsletters to their customers to keep them updated with new products, demonstrations, local artist workshops and much more. Using our last email statistics report, Seawhite are able to track the success of any newsletters sent with open success rates, click rates and bounce back figures all provided. Through this report, Seawhite have found their mailers to have an amazing 98% open rate, resulting in exceptional customer reach.
Since the scheme's inception, Seawhite have averaged 150 registrations a month with each loyalty transaction averaging over £50 on art supplies. this shows their customers are spending more per transaction to increase their own loyalty reward.
Charlie added: For example: "Loyalty Pro has helped us to fight back against falling high street footfall. It's a great loyalty system.
"I love the way we can better engage with our customers, whether that's updating them on company news, offers of the week or simply wishing them well on a national holiday."