EXPERTS IN HOTEL LOYALTY SYSTEMS
Improve footfall – Increase sales & profits – Understand customer behaviour – Retain customer relationships – Target loyal guests – GDPR compliant
Powerful, flexible and easy to use, our systems here at Loyalty Pro have been designed to revitalise the customer experience. Our bespoke loyalty systems have been developed to meet the needs of ambitious hotel businesses looking to entice, excite and engage with their customers.
Loyalty Pro focus on increasing your customer spend across all of your facilities, encouraging leisure guests, local residents and business guests to make the most of your other amenities. A loyalty system is also a way to make your customer feel valued when visiting you.
The sophisticated and flexible system can be tailored to meet specific business requirements and are suitable for all hotels from national chains to luxury boutiques.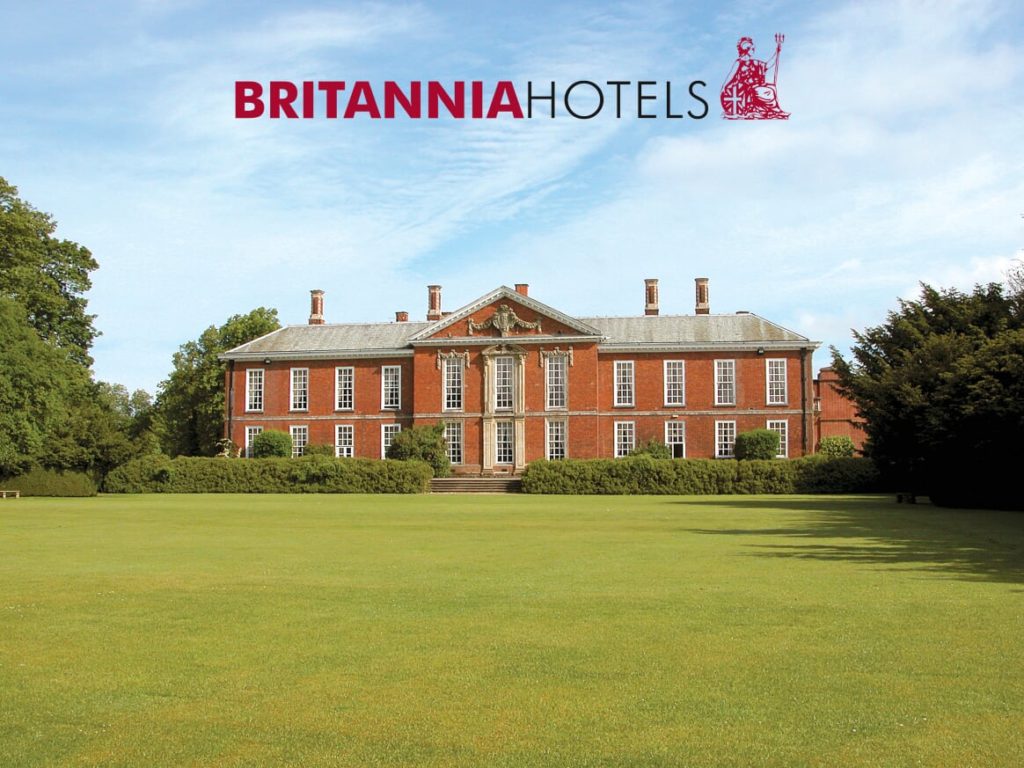 With 51 hotels across the UK with over 9,000 bedrooms and 6 holiday parks to its name, Britannia prides itself on offering the best value for quality accommodation.
In 2011 the fast-expanding independent hotel group was looking for a loyalty scheme capable of growing with them. They had inherited a small manual loyalty scheme with 7,000 members after buying a chain of four hotels but wanted a more robust futureproof system.
Our Solution
We worked closely with Britannia to help them create and deliver their Grand Rewards Scheme. Within two months of conception and with some bespoke programming, the system was up and running at the initial tranche of six hotels – on time and in budget.
Loyalty Pro migrated their existing CRM database customers into the scheme, and sent them their cards in the post. We produced a training plan in conjunction with the client, and we created and customised terms and conditions for their roll-out. Cards and registration forms were designed and samples produced for approval. We integrated the card registration process with the existing Britannia website and provided each hotel with a terminal for their reception, enabling them to add points to guests accounts for everything from accomodation and conference & banqueting to food & beverage and health & beauty treatments.
The Impact
After only nine months of operation, our Loyalty Pro systems had processed over £1.4 million of loyalty transactions for Britannia Hotels. Today, we are proud that our systems are helping the group to generate more than £4.2 million of loyalty annually, and this number is growing year on year.
Britannia's Group IT & Project Manager Karen Pownall said: "At Britannia Hotels we take loyalty seriously because we know it is so important for the business. Today we have over 32,600 customers on our database and we want to make sure we keep them.
"Our loyalty scheme is one of the most generous in the hotel sector with points available on everything from accommodation to food and drink. The scheme has been particularly successful at encouraging customers to eat and drink in our hotels rather than going to an offsite bar or restaurant. We can also reward our customers for booking direct with us rather than going to a 3rd party site which we would have to pay commission to.
Our customers like discounts, enjoy collecting their points and then spending them at other hotels in our group.
"We're delighted with our loyalty scheme. Loyalty Pro's system is user–friendly, really quick to install, takes minutes to train staff on and just seconds to use in front of customers, who love it because they feel rewarded. It's great for a company like ours to be able to put a value on loyalty."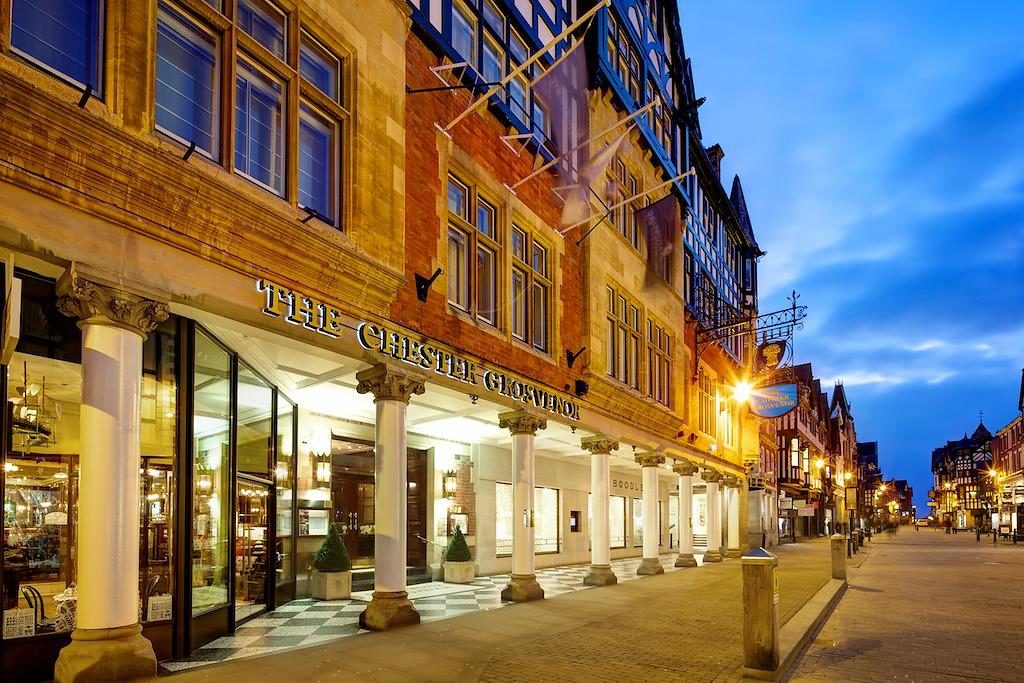 Located in the heart of Chester, The Chester Grosvenor prides itself on offering five-star luxury accommodation, known for their Michelin star restaurant, spa and newly refurbished La Brasserie.
The Challenge
In November 2017, The Chester Grosvenor approached Loyalty Pro, one of the UK's leading Interactive Loyalty and Reward system providers, looking to reward and encourage their loyal guests to spend across the range of hotel facilities. They wanted to increase customer footfall and average spend per visit. Finally, they wanted to create an exclusive, attractive and rewarding membership environment.
The Chester Grosvenor's Marketing Executive, Ben McKeary said 'Having been in operation since 1865, we were aware that we had a rather loyal customer base! With so many new restaurants entering the market, particularly in Chester, we wanted to find a solution to reward those guests that use us regularly and it was timed perfectly with the re-launch of our restaurant. We had an existing loyalty scheme within the spa, but this was dated and ineffective. Loyalty Pro has the option to have one scheme running across different locations or areas of the business, which works perfectly for us.'
Our Solution
Working closely with The Chester Grosvenor marketing team, Loyalty Pro developed a bespoke loyalty system to excite and engage customers. The result of this was The Chester Grosvenor Privilege Club, created to provide an exclusive membership opportunity for hotel guests.
The points and vouchers are collected and issued across both The Spa and La Brasserie, encouraging guests to spend with the hotels other facilities and services. Operation of the system is controlled by the hotel staff who will encourage guests to register. The Chester Grosvenor have also created a card request page where customers can order a card, and have it posted to them. Guests earn 1 point for every £1 spent in The Spa and La Brasserie, receiving a £10 voucher when they reach 200 points. The scheme is advertised through The Chester Grosvenor's website and social media to generate awareness of the scheme.
In addition to this, Loyalty Pro provides a marketing portal as an opportunity for The Chester Grosvenor to view customer insights and send targeted emails and texts accordingly to their registered cardholders.
The Impact
After just 11 months of operation, our Loyalty Pro system has processed over £113,000 of Chester Grosvenor loyalty transactions and have found the loyalty system to be powerful for understanding customer buying behaviour.
Ben McKeary commented 'We are delighted with the number of registrations and positive feedback the scheme has received. Guests feel more valued, and we can provide them with tailor-made offers depending on what they purchase during their visit. The sophisticated reporting module within Loyalty Pro allows you to learn more about our customers than ever before – meaning they will only receive information relevant to them. We have seen a noticeable uplift in sales in both areas and continue to be excited to see what the platform will deliver in the months ahead.'
Visit The Chester Grosvenor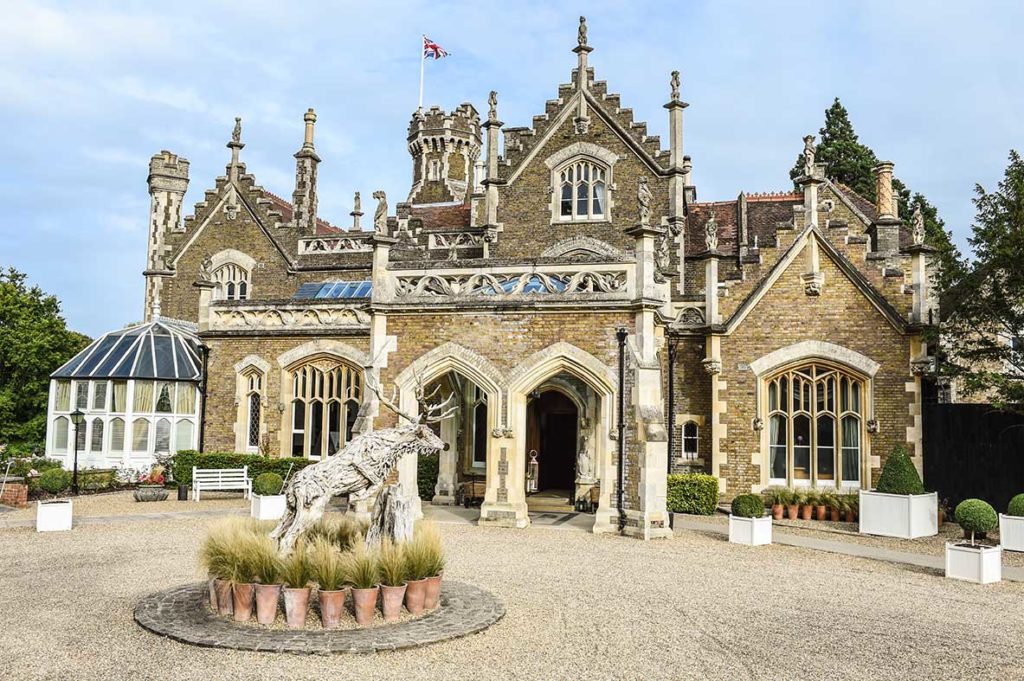 The award-winning 118-bedroom Oakley Court Hotel in Windsor has been the setting of many films, has its very own polo team and even counts Her Majesty the Queen as a visitor. Located in rural beauty on the River Thames, The Oakley Court is the ideal place to get away from it all, whilst being in commutable distance of London and Heathrow Airport and close to LEGOLAND.
The Challenge
In November 2016, The Oakley Court approached Loyalty Pro, one of the UK's leading Interactive Loyalty and Reward system providers, looking for a flexible system that allowed interaction with their guests, encouraging them to make greater use of the facilities and to keep coming back.
Jake Roche, The Oakley Court's Marketing Executive, said: "We had a basic loyalty scheme in place but it was outdated and rigid.
"We wanted a flexible and interactive system that allowed our guests to have instant and direct access to their reward points both online and within the hotel. It was also important for the system to be able to immediately reward customers with a voucher when a value threshold had been reached and inform them.''
Our Solution
We worked closely with The Oakley Court to really understand their business requirements before creating and delivering their Loyalty Club.
The Oakley Court Loyalty Club has its own unique branding, points system and rewards. Operation of the system is looked after by hotel staff who encourage customers to sign up at check-in. At this crucial point, staff have the opportunity to outline the Oakley Court facilities and the rewards for using them during their stay.
The scheme is also promoted on the hotel's website, further demonstrating to visitors and potential guests how they can obtain more value and reward during their stay. In addition, past and present customers can sign in to check their reward points balance, which can be used in future visits.
How the scheme works for Oakley Court
For every £20 customers spend in the Hotel's Bar, Restaurant or Terrace, the scheme rewards them with reward points. These points can then be redeemed and spent on anything from food and drinks throughout the hotel, accommodation and select private events.
Currently, card holders are rewarded with £1 for every £20 they spend in the facilities or on bookings.
The Scheme's flexibility allows The Oakley Court to design and promote special offers, exclusive events and other rewards. These promotions can be sent via the marketing platform accessible by The Oakley Court central team and communicated via Text/SMS, email and now an Interactive app.
Additional value rewards and promotions can be tailored to suit the business needs as demand and usage fluctuates.
Jake said: "We wanted to be able to thank our loyal guests for their ongoing visits to The Oakley Court. With our own interactive loyalty and reward scheme, it has now never been easier for us to reward our guests for their value, loyalty, commitment and feedback.
"Our staff and our customers love the scheme. This is evident in the number of cards registered and the high number of reward points issued and registered in the early months of the scheme."
An additional challenge & solution
We have recently implemented a second loyalty and reward scheme for the hotel, called 'The Business Club'.
This is an entirely separate entity, with its own branding, which is controlled solely by the company's sales team. The scheme has been designed to be exclusive to corporate guests and their use of the facilities.
Jake said: "The idea behind The Business Club is to create a reward scheme for corporate businesses that use Oakley Court's excellent facilities, such as the conference rooms, meeting rooms, presentation facilities and refreshments and accommodation.
"The scheme is a lovely way to thank companies for booking the hotel for an event, meeting or corporate accommodation. The reward system is different to the individual consumer scheme and reflects the value of corporate usage, but shows the flexibility of the Loyalty Pro Interactive reward system even in a single location.
"The system is going down well with our corporate customers. It works very smoothly and we're sure it will lead to repeat business and great value thresholds."
The Impact
Since launching in November 2016, The Oakley Court's two loyalty and reward schemes combined have generated the business nearly £115,000 in additional revenue.
Jake added: "We are very pleased with the Loyalty Pro system and its ability to be personalised to our brand. We have also been impressed with the flexibility of the Loyalty Pro team to adapt our version of the system seamlessly if they, or we, come across issues or limitations.
"Our core customers all use their cards on a regular basis which is really encouraging. We are actively promoting the schemes and hope they will continue to get bigger and better.
"We're also really impressed by the ability for our marketing team to use data to appeal to relevant demographics within this audience. Utilising the data we have collected from our loyalty card members, we are able to identify trends in their purchases which allows us to send targeted text and email communications to select groups regarding offers and special events that we know will be of interest of them.
"Recently, we utilised a list of frequent afternoon tea purchases to send a mailshot promoting our one off 'Floating Afternoon Tea' event. This event sold out within a matter of days – a brilliant, quick revenue generator thanks to reliable market data.
"The reward and loyalty systems introduced by Loyalty Pro are helping us to ensure a tailored and memorable experience for our customers and encouraging customers to return."
https://www.oakleycourt.co.uk/about-us/loyalty-card/